NSEE's Board of Directors 
President
Paul Kwant
Assistant Professor/Program Director
Music Industry Management
Ferris State University  
Paul Kwant, is currently an Assistant Professor/Program Director for the Ferris State University College of Business Music Industry Management program. 
Paul most recently served as the Internship Programs Director for the Ferris State University College of Business. He has been instrumental in developing student success opportunities within the College of Business and devotes time to the Ferris State University Strategic Resource and Planning Council. Paul has been employed with Ferris State University since 2003. Outside of Ferris State University, Paul volunteers as the President-elect of the National Society for Experiential Education (NSEE) and has been active with the society since joining in 2014. He has presented at several local, regional, and national conferences/events. Paul graduated from Ferris State University, with a Master of Science in Career and Technical Education – Postsecondary Administration, and earned a Bachelor of Business Administration – Music Business Emphasis, from Belmont University. Prior to his work in education, he worked in sales, marketing, and management roles, and has been involved with multiple music business ventures. 
President Elect
Marianna Savoca
Director Career Center
Stony Brook University


Marianna Savoca directs the Career Center at Stony Brook University-SUNY on Long Island, a centralized service with 18 staff in seven functional units: career development, experiential programs, campus employment, diversity recruitment, corporate engagement, graduate career services, alumni career services, and the Peace Corps Recruitment Office. 

Dr. Savoca is an adjunct faculty member in the graduate program in Higher Education and co-chairs the university's Applied Learning Taskforce. She is a member of the NSEE Board of Directors and teaches in the EEA. Dr. Savoca earned her doctorate from Colorado State University, MS from Indiana University, and BS from SUNY Binghamton. 

Vice President
Beth Odahlen
Director
Minot State University, Center of Engaged Teaching & Learning

Beth Odahlen is the Director for the Center for Engaged Teaching and Learning at Minot State University, where she oversees programming in the following areas:   First-Year Learning Communities, New Student Programs, Academic Student Services, Advising, and Campus and Community engagement.  In addition, Beth oversees campus volunteering and works with a number of community partners to increase engagement and experiential opportunities for students at Minot State University.  Beth has been an active member of NSEE since 2010 and a board member since 2015.  She is currently serving as the NSEE board secretary and chair of the NSEE awards committee.  
Beth graduated from the University of North Dakota, with a B.S. in Psychology.  Beth then pursued and completed a M.S. in Exercise and Sport Science from the University of Utah.  She is currently an adjunct faculty member at Minot State University, teaching sport psychology for the FYE program, as well as the graduate level sport psychology course for the Sport Management graduate program. 

Treasurer

Alan Grose
Senior Director of Academic Affairs
The Washington Center for Internships & Academic Seminars
Alan Grose is Senior Director of Academic Affairs at The Washington Center for Internships and Academic Seminars.  In this capacity, he oversees TWC's student learning outcomes assessment programs and directs the evening courses program in TWC's Academic Internship Program. 
As an assessment practitioner, Dr. Grose is a champion of Integrative Learning.  He has published on Integrative Learning in AAC&U's Peer Review and as a guest "Viewpoint" author for the newsletter of the National Institute for Learning Outcomes Assessment.  He has also participated in various capacities in the development of the VALUE project for AAC&U since 2009.  He has presented at many conferences, including NSEE, AAC&U and the IUPUI Assessment Institute in Indianapolis. 

Dr. Grose received his B.A. in Philosophy from Furman University, magna cum laude, his M.A. in Philosophy and Social Policy from American University, and his Ph.D. in Philosophy from the Graduate Center of the City University of New York.  His interests include ethics, social and political philosophy, the philosophy of education, and the history of ideas.  

Secretary
Elise Newkirk-Kotfila
Director of Advising Initiatives
Student Affairs Administrators in Higher Education


Elise joined NASPA - Student Affairs Administrators in Higher Education in June of 2018 as the Director of Advising Initiatives. In her prior role, Elise worked as the Director of Applied Learning for the State University of New York, creating and implementing an experiential learning policy across 64 campuses and 460,000 students. She received her Master of the Arts degree from the University at Albany where she studied Women's Studies and Public policy with a research concentration on community-university partnerships. Elise is interested in the best practices associated with coalition building and community engagement, especially the formation of reciprocal and sustainable partnerships for student success.
Past President
Stephanie Thomason
Associate Director of the TECO Energy Center for Leadership &
Associate Professor of Management
The University of Tampa
Stephanie Thomason, Ph.D., is an associate professor of management and the associate director of the TECO Energy Center for Leadership. In the latter role, she oversees the MBA coaching program, which pairs professional coaches and community leaders with MBA students. Between 2011 and 2016, she served as the associate dean of the John H. Sykes College of Business (COB). She has also served in other leadership roles at the University of Tampa, including chairing the COB Undergraduate Curriculum Committee and the Experiential Education Steering Committee. In the latter role, she worked in a small team to develop an accepted proposal for UT's Quality Enhancement Plan (QEP), which focuses on advancing and enhancing experiential education with specific attention to internships and undergraduate research. Outside of the University of Tampa, Thomason is serving as the president of the National Society of Experiential Education (2016 – 2018) and she has served as the lead QEP evaluator for SACS.

She has published or presented more than 40 articles in peer-reviewed journals, textbooks, and national and regional conferences. Her publications can be accessed from journals such as Human Resource Management, International Journal of Selection and Assessment, the Journal of Cross-Cultural Psychology, the Journal of Global Information Management, the International Journal of Innovation Management, the Case Journal and the Journal of Small Business and Entrepreneurship. She has presented papers at the Academy of Management Annual Conferences, along with a variety of other international and regional conferences. Prior to entering academia, she owned and operated several family-run businesses with multiple storefronts in South Florida. She additionally worked in the real estate, media and educational publishing industries. 
Directors
Nuala S. Boyle
Director of Civic Engagement & Experiential Learning Outcomes
Nazareth College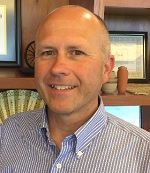 Patrick Clarke
Dean, School of Integrative & Engaged Learning
Southern Utah University




Erica Ely


Program Director Internships
University of Maryland, College Park
Teri Triguba Williams
Director of Experiential Education & Learning (ExEL)
Nova Southeastern University
Quantella Noto
Associate Professor & Director of Hospitality Management
Southeast Missouri State University

Shara Lee
Campus Director, Faculty & Instructional Development
Valencia College


Paul Gaszak
Dean, Robert Morris Experiential College 
Roosevelt University
Historian: Al Cabral
Director, Graduate Management Program
Nazareth College