Keynote Speaker: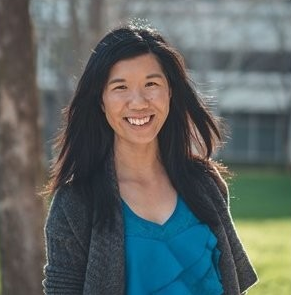 Stella Yuen
 University Programs Lead
 The Clorox Company
Session Title: Creating Equitable Opportunities in Times of Uncertainty 
Session Description:  In times of uncertainty, it's easy to shut down and cancel if we don't know how to move forward. However, The Clorox Company leveraged this change to play to win and opened up the internship program to those across the nation; they did not shy away from continuing their Summer Internships virtually. Learn how Clorox embraced the change to quickly pivot and create a 10-week virtual experience involving their leadership, function committees, and Employee Resource Groups (ERGs) to ensure equity in experiential education from an employer perspective. 
Biography:  Stella Yuen is currently a University Programs Lead at The Clorox Company. In her role at Clorox, Stella is responsible for overseeing the enterprise entry-level recruiting process and managing a team to hire for summer internships, co-ops, and entry-level roles. Prior to her role at Clorox, Stella spent 5 years at Armanino LLP where she started as a Campus Recruiter and worked her way up to National Campus Recruiting Manager. 

As a former Career Counselor to college students, Stella is passionate about being transparent in the recruiting process to even out the playing field for all candidates. In her spare time, Stella loves to serve as a career coach, travel, try new restaurants (and has been Yelp Elite for 11 years!), and work on her blog (www.findyourpeanutbutter.com) which compares the similarities between finding a career and a soulmate.